Premium Mediocre
"Food that Instagrams better than it tastes"
The recent coining of the phrase Premium Mediocre (short read) is so brilliant that I want to try and use it as often as possible. Another from the coiner himself:
"Anything branded as "signature" is premium mediocre of course."
It started me thinking what I'd list as premium mediocre. Any suggestions?
She sobs, he howls
We released a study on Gender Stereotyping this week.
Good job we didn't bias the study by showing our contributors this article on verbal gender tropes in films. Quite incredible.
It's OK to…
Now that most of us are back from those Summer jaunts, maybe our newly cleansed mental palettes need some help in staying pristine: this is one to print off and put by your desk. You're welcome.
And don't worry about that upcoming presentation. An Uber founder reminded us this week that you have to start somewhere, even if it's as dull as this first pitch deck – one which (possibly) won them their first $1.25m investment.
A link to the linkless
If I could work out how to do it, I'd make web pages like this: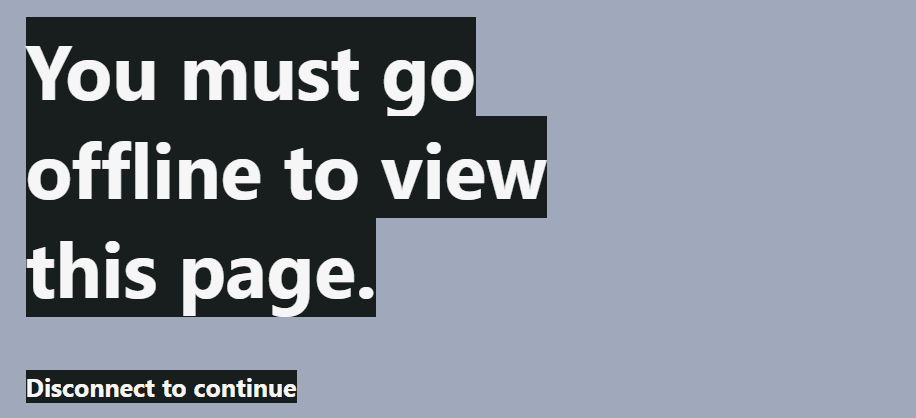 It's all about forcing us to reduce interruptions. Clever stuff. Try it.
Tuning out your children
Here's some interesting points about how smartphones are negatively impacting a whole generation – but as the subtitle suggest, it's not the one you'd think of.
What's under the Hood?
These maps of major cities are a great way of seeing the areas to frequent or avoid, depending on your boat-floating preferences. The overlaid comments bring an extra richness. For the British Museum in London:  "Stuff we stole from your country". Berlin, Amsterdam and many more offer fascinating insights that no guidebook yet gives.
Cracking stuff (sorry)
Why are eggs shaped like eggs, even when they're round? One of the best presentations of content that we've seen in a long time provides some answers – one for those tuned out children? Magnificent.
And after last month's photo journalism from the UK, we have another: weeknight dinners in the USA.
Then there's the 5 stages of margarine grief (h/t Neil Perkin). Amusing and close-to-the-bone true.  Is there anything worse than 2 margarines on the go?
And on that foodie note, and touching on the envelope of premium mediocre again: why we all fell for Clean Eating.